Delivering a Portfolio of Hardware and Consulting Solutions Designed to Meet Complex and Demanding Technical Challenges.
Committed to helping our customers meet the demanding performance, availability and security requirements of their complex network, applications and services that drive success.
At CSPi we are committed to helping our customers meet some of computing's most demanding performance, availability and security challenges.
Customers in the financial trading and network security communities face huge technical challenges associated with directing, capturing and monitoring the unrelenting streams of data moving through their networks. To meet those demands, our design team has created successive generations of Ethernet adapters that are purpose-built and optimized for industry-leading performance.
Our IT customers face a different set of challenges that are just as daunting. They must navigate a shifting technology landscape, seeking the best ways to architect and manage their computing environment. We are a partner who offers expert resources that can be applied as needed, implementing a range of services that enable high performance and high availability IT systems.
In today's computing and communications environment there is an intense, worldwide focus on security. Customers in all industries face expanding and evolving threats to their information assets. CSPi experts meet their security needs with services that range from audits and analysis to implementation of security tools and practices.
Across all these technical sectors, CSPi invests in developing market-leading, focused expertise and then applying it to efficiently solve customer problems.
A market leader since 1968, CSPi maintains two distinct, yet complementary, divisions:
High Performance Products
Producer of CSPi's Myricom ARC Series of 10 GbE network adapters that are purpose-built using state-of-the-art technologies and designed to deliver solutions optimized for specific, targeted applications.
Technology Solutions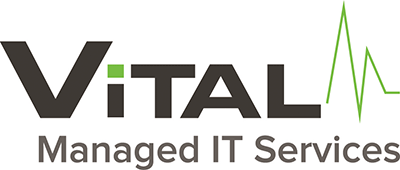 IT Managed Services – Our Vital IT Managed Services provides a suite of offerings enabling our customers to limit their IT management burden and allow them to focus on their core business.
Security – Our experts can deliver Full Service Security, with offerings that range from audits and analysis, to the implementation of security tools and practices, and even the management of a Security Operation Center (SOC).
Our specialty products, multi-vendor solutions and technical services meet and exceed the needs of performance-sensitive and highly regulated vertical markets, including manufacturing, oil and gas, education, healthcare, aerospace, military and defense, government, maritime, financial trading, retail, telecommunications, utilities and energy, and many others.
Talk to us about your network infrastructure.